JMD $20,000,000
USD $160,128
CAD $211,954
€139,092
£120,257
FOR Sale
Kingston & St. Andrew, Kingston 19, Off Red hills road
JMD $20,000,000
USD $160,128
CAD $211,954
€139,092
£120,257
FOR Sale
7 bed rooms
6 bathrooms
Multi-level seven bedroom, six bathroom house with two master bedrooms, two kithchens, one storeroom, wash room, a patio, two living areas and a large dining room.
House is fullly grilled with CCTV and has a large balcony on the roof as well as a large water tank, car port, large back yard and two large electronic gates.
This large property has a lot of potential and can be a great income earner.
Inside

· Ceramic Flooring
· Cable

Outside

· Building Material: Concrete
· Water Tank
· Water Heater
· Patio
· Yes Car Port(s)
· Automatic Gate
· Security System: yes, CCTV
· NWC Sewage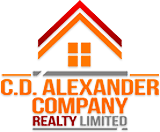 CHRISTOPHER CURTIS
cigrealtorcda@gmail.com
876.754.6151 , 876.754.9991-2